Our Team
Our staff at Comtex Security recieve regular training on current and emerging security technologies. All of our installation staff are very experienced, having done hundreds of security installation jobs. They also have formal qualifications and certificates, which include the relevant safety procedures required for operating within the security industry The service department is set up to perform annual inspections of systems and equipment as well as regular preventative maintence.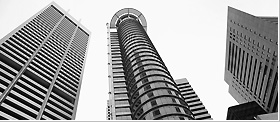 Our service departments goal is to supply our customers with the most efficient complete professional service possible

Why Choose Us
Over the last decade Comtex Security has provided it's many customers with a professional and reliable service. We offer our customers the highest level of security at an affordable price. We service all of Victoria, with our service/install technicians regularly placed in Geelong, Melbourne and Ballarat. Professional Trained Technicians - When we install you new surveillance, security, or access control system(s), you will find our experienced and knowledgeable technicians to be friendly, fast, and efficient. We make it a priority to spend as much time as required with you to insure that you understand all of the features and how to operate your new system. Comtex Security is fully licenced and insured. The Company has a security licence, as well as having all individual intallation and service technicians licenced as well.